Conferences

Archiv - Archives 1996-2017




ANIE
Africa Network for Information Ethics
ACEIE
Africa Centre of Excellence for Information Ethics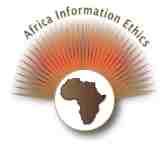 ICIE

net:25 - 25 Jahre Internet in Österreich - 25 Jahre ACOnet. Pannel Discussion, Universität Wien, June 2, 2015.

FIS/ISIS 2015: Information Society at the Crossroads - Response and Responsibility of the Sciences of Information, Vienna University of Technology: Toward a Comparative Theory of Agents (PP), Vienna, June 3-6, 2015.

Friedrich-Ebert-Foundation and University of Tsukuba Joint Symposium: Robo-Ethics and "Mind-Body-Schema" of Human and Robot - Challenges for a Better Quality of Life, University of Tsukuba (Japan), Keynote (PP): Robo-Ethics, January 23, 2015. See: Living with Online Robots.

Interdisciplinary and Intercultural Joint-Workshop on Privacy and Publicness in East and West "Life, Culture and Society in the Information Era" organized by

ReGIS

(Research Group on the Information Society, University of Tsukuba), Doctoral Program in International Advanced Japanese Studies (Graduate School of Humanities and Social Sciences, University of Tsukuba) and the International Center for Information Ethics (ICIE

), University of Tsukuba, October 4-5, 2012.
FHB / HBI / HdM
Symposien und studentische Workshops über Informationsethik
(seit 1996)