Rafael Capurro

Afrique Allemand Anglais Chinois Espagnol Grèc Japonais Persan Portugais


Email: rafael(at)capurro.de

Né en 1945 à Montevideo (Uruguay)


FORMATION ACADEMIQUE ET ACTUATION PROFESSIONNELLE

Licence en Philosophie du Colegio Máximo, Universidad del Salvador (Buenos Aires, Argentina) (1971)
Études de documentation à la Zentralstelle für Atomkernenergie-Dokumentation (ZAED)
(Karlsruhe, Allemagne) (1972-73)
Diplôme en Documentation de l' Institut de Documentation (Frankfurt am Main, Allemagne) (1973)
Docteur en Philosophie de l'Université de Düsseldorf (1978). Thèse: Information
Gestion de l' information au Fachinformationszentrum Karlsruhe (Allemagne) (1980-85)
Professeur de Science de l' information et d' Éthique de l' information à
Hochschule der Medien, Stuttgart (1986-2009)
Habilitation en Philosophie Pratique de l' Université de Stuttgart (1989)
Thèse: Hermeneutik der Fachinformation
Professeur à l'Institut de Philosophie de l' Université de Stuttgart (1987-2004)
Steinbeis Hochschule Berlin: Transfer Institute Information Ethics, Directeur (2008-2013)
Membre de l'Institut d'Éthique Digitale (IDE), Hochschule der Medien, Stuttgart (2014-)
Senior Fellow, Graduate School of Humanities and Social Sciences, University of Tsukuba, Japan (2014-)
Member de l' Advisory Boaard for Integrity and Corporate Responsibility de Daimler AG (2016-)




Information Cultures in the Digital Age. A Festschrift in Honor of Rafael Capurro. Editors: Matthew Kelly and Jared Bielby. Wiesbaden: Springer 2016


Thanks and Responses by Rafael Capurro





MEMBRE

Africa Network for Information Ethics (ANIE)
European Group on Ethics in Science and New Technologies (EGE) (2000-2010)
IIH The International Institute of Hermeneutics
LinkedIn
Red Latinoamericana de Etica de la Información (RELEI)
The World Technology Network
Wiener Gesellschaft für Interkulturelle Philosophie
Xing




PROJETS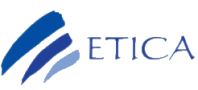 EU Project ETHICBOTS
(2005-2008)



COMMUNAUTÉS

ICIE
Fondateur (1999-)



ANIE
Africa Network for Information Ethics
Co-fondateur






PUBLICATIONS

Livres



Co-editeur

ICIE.
Ed.Rafael Capurro et Thomas Hausmanninger
Munich: Fink Verlag


Homo Digitalis. Beiträge zur Ontologie, Anthropologie und Ethik der digitalen Technik.

Heidelberg: Springer VS 2017.





Rafael Capurro - John Holgate (eds.). Messages and Messengers. Angeletics as an Approach to the Phenomenology of Communication. Von Boten und Botschaften. Die Angeletik als Weg zur Phänomenologie der Kommunikation, ICIE Schrifenreihe Bd. 5, München: Fink 2011.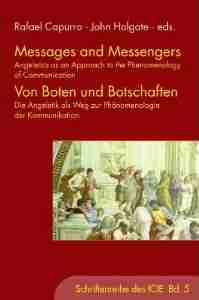 Medienethik
Ed.Rafael Capurro et Petra Grimm.
Stuttgart: Franz Steiner Verlag

Rafael Capurro: Ethik im Netz. Schriftenreihe Medienethik Bd. 2, Stuttgart: Franz Steiner Verlag 2003.



REVUES

Fondateur et editeur (2004-2018)

International Review of Information Ethics


Membre du conseil editorial
Perspectivas em Ciência da Informação
Ed. Paulo da Terra Caldeira
Journal of Information, Communication and Ethics in Society
Eds. Simon Rogerson, N. Ben Fairweather.
Studies in Ethics, Law, and Technology
Eds. Anthony Mark Cutter y Bernd Gordijn.
Cybernetics & Human Knowing
Editor-in-Chief: Soren Brier
Enl@ce. Revista venezolana de información, tecnología y conocimiento
Ed. Jesús Alberto Andrade
triple C
Ed. Christian Fuchs
Information
Ed. Mark Burgin
Infopreneurship Journal
Ed. Mahmood Khorowjerdi
International Journal of Cyber Ethics in Education
Ed. Kadir Beycioglu
Flusserstudies
Ed. Rainer Gulden
NanoEthics,
Ed. Christopher Coenen

Research Fellow, Graduate School of Library and Information Science (GSLIS), University of Illinois at Urbana-Champaign (USA) (2003-2005).
Senior Fellow in Information Ethics (2007-2008 / 2009-2010), University of Wisconsin-Milwaukee, USA: Center for Information Policy Research, School of Information Studies (2007-2008; 2009-2010).
Distinguished Researcher in Information Ethics, School of Information Studies, University of Wisconsin-Milwaukee, USA (2010-2012).
Distinguished Researcher at the ACEIE, Department of Information Science, University of Pretoria, South Africa (since 2012).

Sciences de l'information
Ethique de l'information
Bioéthique
Gestion de l'information
Philosophie des médias
Herméneutique


PUBLICATIONS EN FRANCAIS

Voir aussi: Heidegger. Eine Reaktion auf die Moderne aus französischer Sicht (1989)


PHOTOS


BLOG: The Freelance Netizen (Jared Bielby) - ICIE Forum



HISTOIRES DE FAMILLE



Page modifiée le 13 - 11 - 2018